About Aphrona Beauty®
Aphrona believes that just like energy and matter, beauty cannot be destroyed or created, but is constantly transformed. Using the power of light technology and vibration, Aphrona helps transform your beauty with a variety of unique high-quality products to illuminate your appearance, complexion, and confidence.
Illuminate. Restore. Transform.
Learn More
what's new!
Halo LED Facial Glowing Mask
Halo LED Facial Brightening Mask is your at-home ticket to Hollywood-caliber skin. This clinically-proven device harnesses the power of three different LED lights to deeply cleanse and brighten your complexion. In just minutes a day, you'll see a visible difference in your skin's clarity, tone, and youthful radiance.
Shop now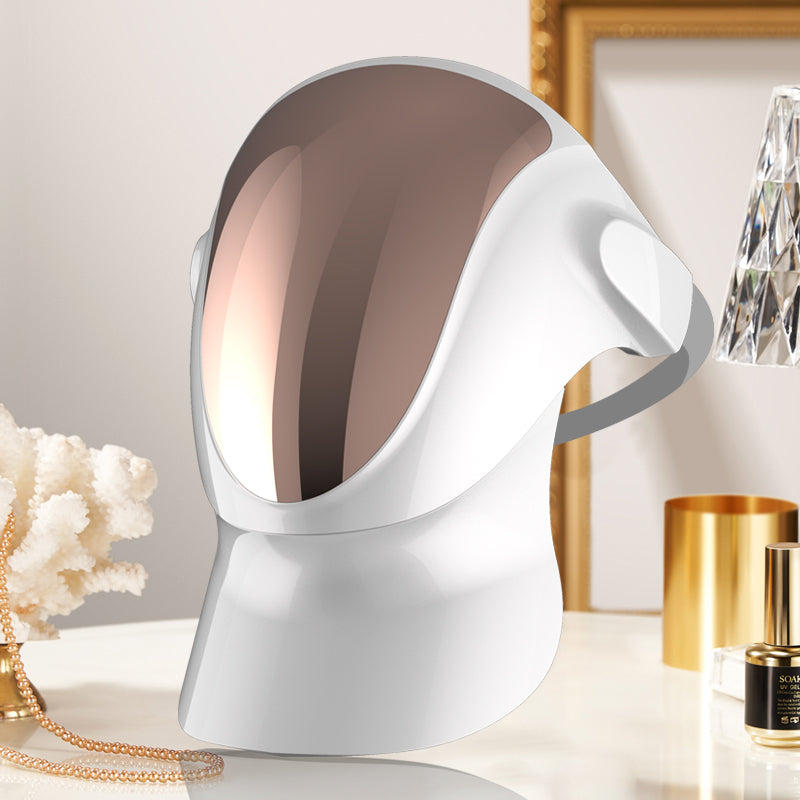 Halo LED Mask Benefits
Narrow-Spectrum LEDs

Allows light to surround the whole face for effective and targeted treatment

More Effective

More powerful than other LED masks. Visible skin improvement.

Non-Invasive

No down time and can use make up immediately after treatment.

Chemical Free

No chemicals to irritate skin.  It is safe for use on all skin types.

Easy to clean

Silicone-based LED chips are safe, scratch resistance and easy to clean.
At-Home Beauty Devices
Learn more about our science-based, advanced beauty facial devices and branded merchandise.
LED Light Therapy
Aphrona Beauty®️ devices offer a wide range of LED light therapies that can improve your skin health. Here are 8 different types of LED light, and the benefits they offer.
Learn More
reviews
Our Customers Love Our Products
"I ordered one and after the first use, my skin was much smoother and after 2 weeks, my skin was plumping up and it looks just beautiful! "
"It is simple to use. I used it at night time but the lights stimulate me so I prefer to use it during the daytime"